Since 1986 Pacific Turn-Key Systems has been providing carpet cleaners with quality software to help streamline their businesses and become more profitable. Our customers vary form large franchise operations to one-man start-ups in every state in the U.S., Canada, Australia, New Zealand and other countries.
P.T.S. is the publisher of ProfitMaster and CarpetMaster, the leading Scheduling, Management and Marketing software for the Floor Care Industry.
Our other products include ProfitMaster Lite, The Mail Merge Wizard for Microsoft Word and a ProfitMaster Tutorial CD.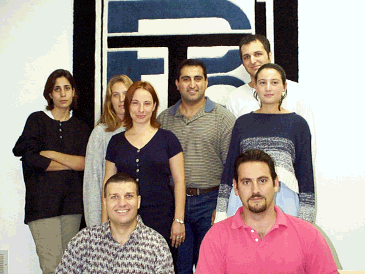 Left to right. Front: Ron Pinkas, Jon Sperber.
Back: Lili Ohana, Miki Pinkas, Oshrat Moyal, Rami Atia, Eran Pick, Sivan Dror